The Top Five Father's Day Gifts for a Car Lover
Your father loves his car. It is his prized possession, his pride and joy (after you, his child, of course). Dad would go to any expense to keep his car looking and operating at the best of its ability. And now, for Father's Day, so would you.
Do you have a car nut in your family or circle of friends? If so, you'll probably need a car-themed gift for them for Father's Day. However, it can be difficult to find the perfect one that suits your dad's personality.
You don't want to give a tacky trinket that will just sit on a shelf (or possibly go in the trash can). Fathers often desire useful items, so below we will go over the five best Father's Day gifts for car lovers that all have a practical use as well as aesthetic value.
Car Polish/Detailing Kit
Does your father pay extra attention to detail? Does he always finger away a smudge on his door, or wipe clean that smear on his side window? If so, this first gift on our list is for him.
Everyone wants their car to look nice. And car polish or a detailing kit is the perfect way to do that. Not only will the father in your life feel like he is accomplishing something by polishing or detailing his car on his own, but he will also feel grateful for the opportunity to make his car look brand new.
Helping the father in your life maintain a great looking car, a polish or detailing kit is the perfect present for a hands-on guy who can appreciate the satisfaction of doing something yourself.
Car polish not only helps your exterior stay looking great, but it is also quite functional. This product will protect your father's vehicle from the sun and everyday wear. Most kits include some form of clear, conditioner, and an applicator or towel.
We offer a $50 polishing kit from Adam's Polishes that gives dad's ride a like-new appearance.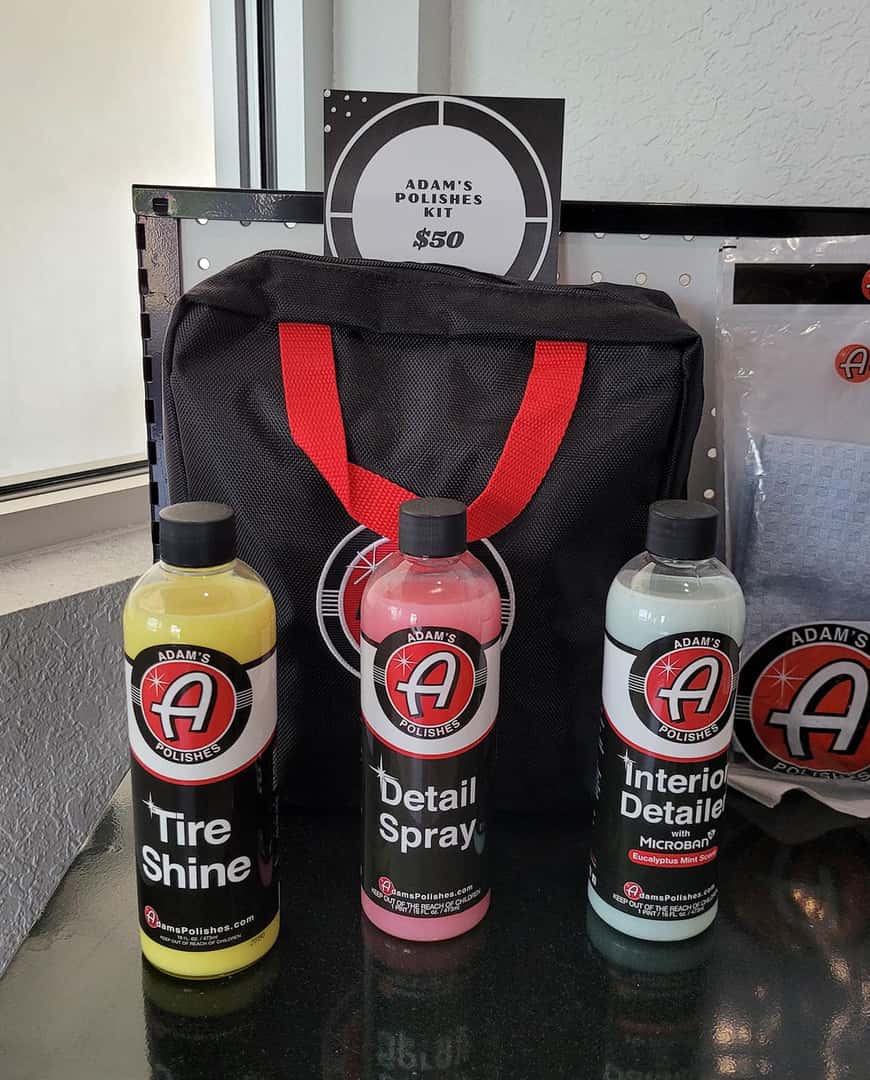 Auto Detailing
If your car-obsessed dude appreciates a great looking vehicle but doesn't have the time or desire to do the detailing himself, paying for his auto detailing is the route to take. This gift allows your guy to have the choice to customize his gift directly. It is also unique and tells your father that you really understand his love for his vehicle.
While this is certainly one of the more elaborate presents on our list, it is quite worth it to see the smile on your man's face when his car comes back home nice and new looking.
Best of all, our detailing service is way more affordable than most at only $79.95 for cars and $89.95 for trucks, vans or SUVs.
Auto detailing is most often for cosmetic purposes, however, this next gift will please even the most practical man in your life.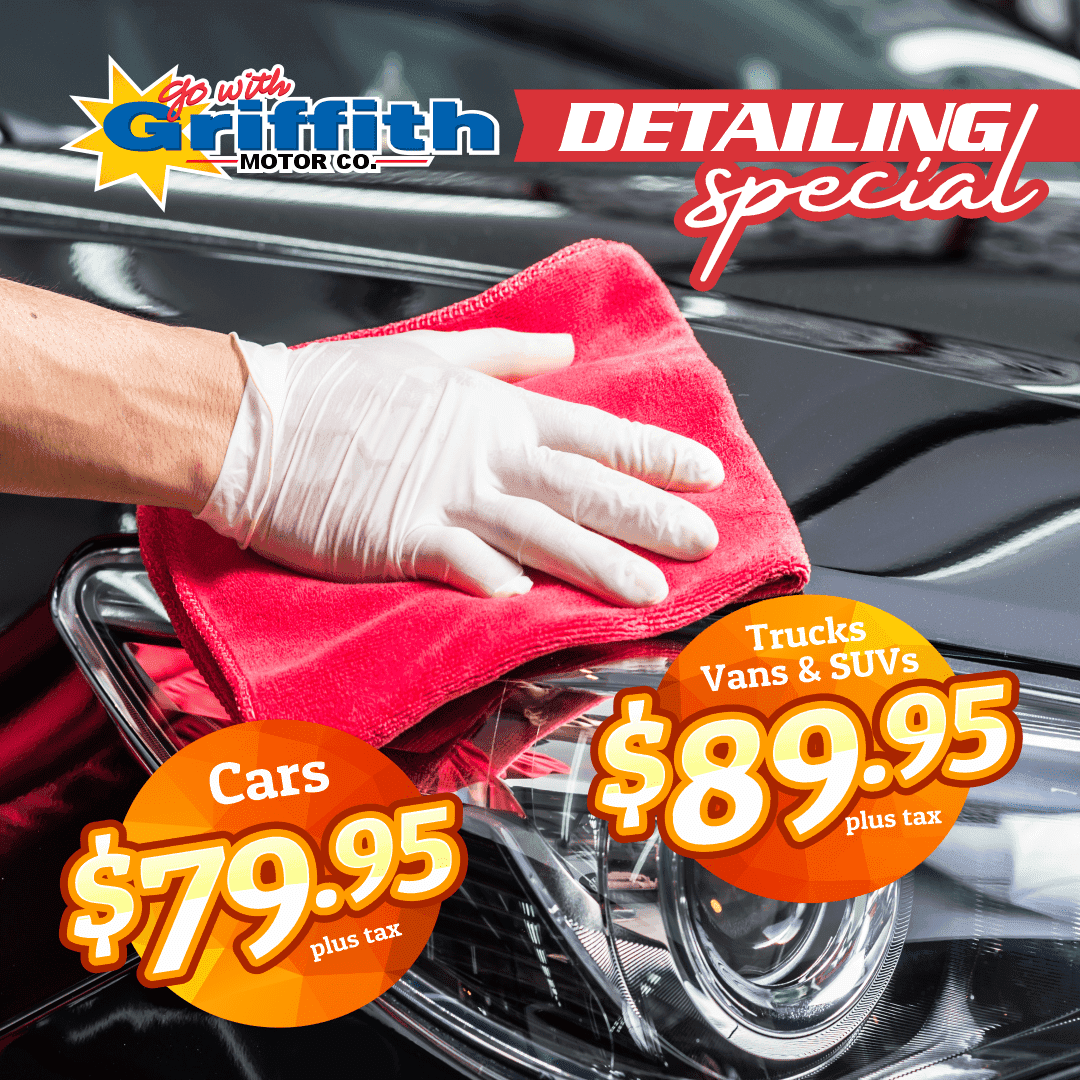 All-Weather Floor Mats
We all know that fathers tend not to be the tidiest of people. They have children or grandchildren to take care of, careers to keep up with, and mud to trek through on a hike. However, for the car lover, even the most unkempt man becomes obsessed with keeping clean. That is why the all-weather floor mat was invented.
Designed to trap weather-related debris and keep it off of your vehicle's interior (and off of your shoes), a weather floor mat is one of the most useful car-related gifts you could purchase. Keeping water, road salt, sand, and mud away from your beautiful possessions, a weather floor mat is made of easily laundered material. It is also meant to withstand even the coldest or warmest weather, keeping its malleable feature no matter what the temperature is. Made with non-stick material on the top and non-skid material on the bottom, a weather floor mat will never interfere with your driving ability.
Bluetooth Speakers
Who doesn't love to be entertained? Whether your father loves listening to music, podcasts, or simply being able to make hands-free phone calls, Bluetooth speakers are the gift for him. Not only do they allow for extra entertainment, but they will also increase your man's safety on the road. Bluetooth speakers are also a matter of convenience, taking away the need for AUX cords or other additional devices. We recommend The Bullfrog series by Kicker, packed with power and built for fun in the sun! A built-in FM tuner, AUX jack and charging USB connection complement a Bluetooth range of up to 100 feet! Come check these speakers out in our service department.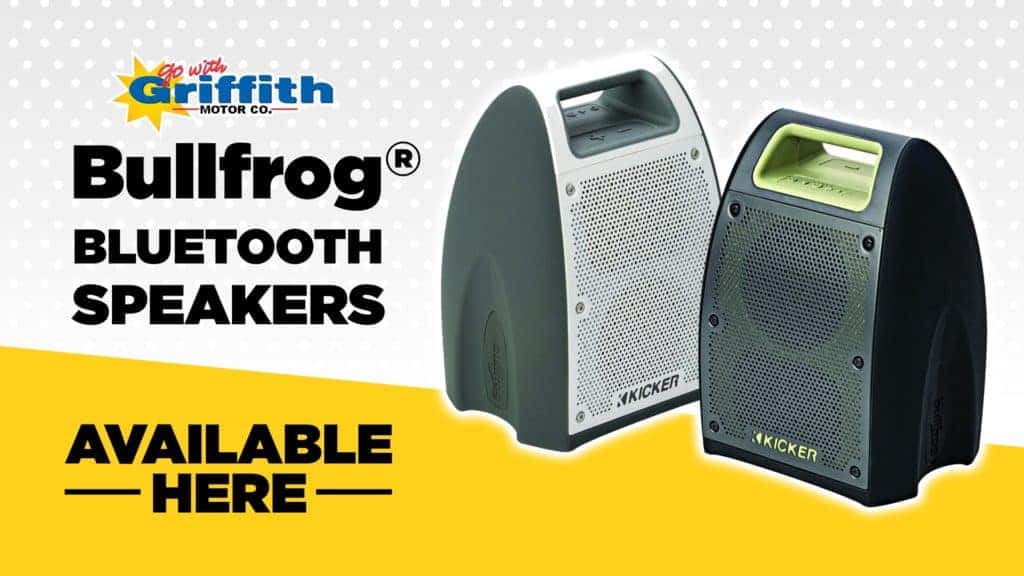 Griffith Gift Cards
For the picky father who is the most difficult man to buy a gift for, a Griffith gift card is your best bet. Not only does this gift allow for your father to choose what he wants from Griffith, but it also shows that you know what he loves and feels more personal than cash.
Griffith gift cards are perfect for purchasing auto accessories, oil changes, detailing, and more. Plus, you can purchase them for any amount, allowing you to customize this present perfectly to your budget.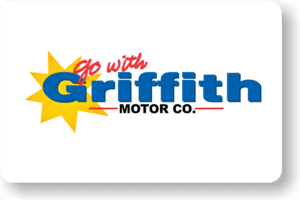 Have a Happy Father!
At the end of the day, we all know that your father will be pleased with anything that you get him. After all, good fathers know that it's the thought that counts. However, if you can give your father a gift that will satisfy his desire to raise the value of his vehicle, both he and you will be happier in the long run. And, as always, happy driving!